Educational
Bernard College: Diana Center
The Story
Located on the Columbia University Campus, the Barnard College Diana Center is the recipient of awards from a national design competition, the National AIA, and Progressive Architecture. Designed by New York Architects - Weiss/Manfredi, the seven-story multi-use arts center features a stunning architectural decorative glass facade which functions as both a standout design element and an energy-efficient exterior. When designing the building, Weiss/Manfredi aimed to remove visual boundaries, unifying the architecture and landscape and creating a space filled with natural light.
The 1100 decorative glass panels installed in the building's curtain wall system were arranged in a complex pattern using only three types of panels. The pattern was designed with graded opacity to enhance daylighting and reduce visual barriers. The result is a luminous decorative glass façade that blends the colors of traditional neighbouring buildings with a modern twist, changing colors throughout the day due to how the light and its angle play with the etching, shifting from dull copper brown to copper red.
Our Team
Contractor
Enterprise Architectural Sales, Inc.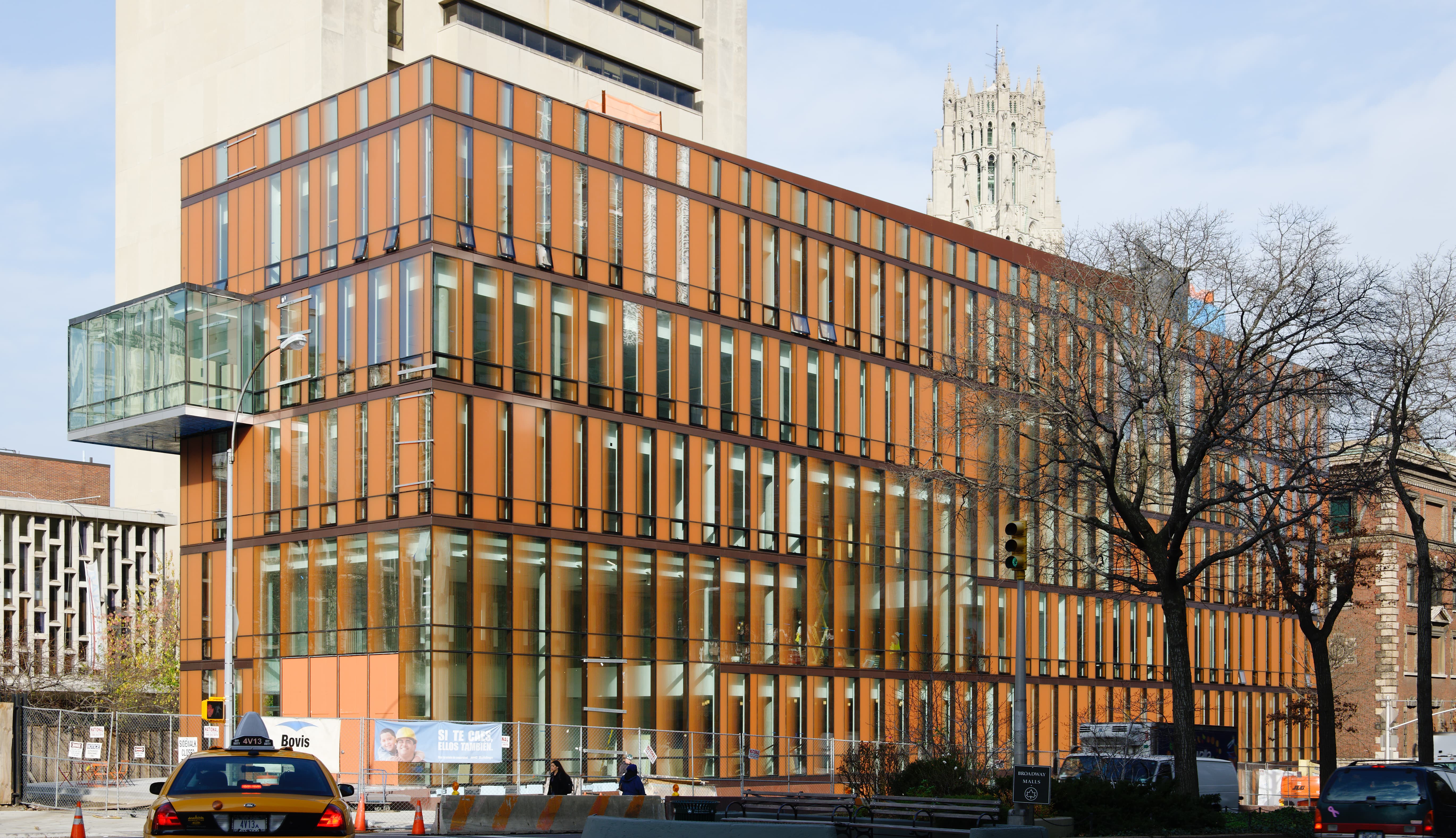 Love what you see?
Explore possibilities with
Have a vision? — Not sure how to achieve it?
Let us help you bring that vision to life.