Educational
Dances with Fire by dichroic glass
Overview
The Museum at Prairiefire in Overland, KS was a project acquired by Verner Johnson Museum Architects and Planners, and spearheaded by the talented Jonathan Kharfen. After his initial meeting with real estate developer Merrill Companies, project architect Kharfen knew that his vision for the 41,000 sf museum would start with nature's most colorful earth element: Fire.
Marveling at the flame that swept through the prairie, Jonathan was intrigued to learn that fires are intentionally set to maintain the landscape. "There was a certain irony in that it's not traditionally a building's job to conjure up images of fire, in fact, it's quite the opposite." Yet his creative vision was to evoke a sense of tall grass, and the unique aspect of a prairie on fire.
"Everyone was incredible to work with; we believed that we had one shot at this - so let's give it our best shot! And we did."
Glass In Action
According to Jonathan, even the topography of the site yearned to embody the quintessential aspect of the region. The obstacle presented here was how to capture the upward and expansive movement of fire, ultimately animating a building constructed of lifeless materials. He felt strongly that he needed to use non-traditional building materials to elicit the sense of movement experienced when watching the prairie burn. The solution was to use a combination of colored stainless steel tiles and Dichroic Glass. Both products provided durability and design versatility that resulted in vivid, inextinguishable color.
Research showed that dichroic glass had not previously been used in the US as an insulated, exterior glazing application. Jonathan's biggest hurdle was understanding the reflective nature of the glass; what it looks like from different angles, how it differs from the exterior to the interior, how to match interior finishes with a material that changes color like a chameleon, and how to specify lighting on the inside of the space. Kharfen worked closely with Goldray to create mock up samples to show the possibilities that insulated dichroic glass could provide.
After all was said and done it was the philosophy of the entire team that made the project such an overwhelming success, Jonathan's closing statement was "Everyone was incredible to work with; we believed that we had one shot at this - so let's give it our best shot! And we did."
Our Team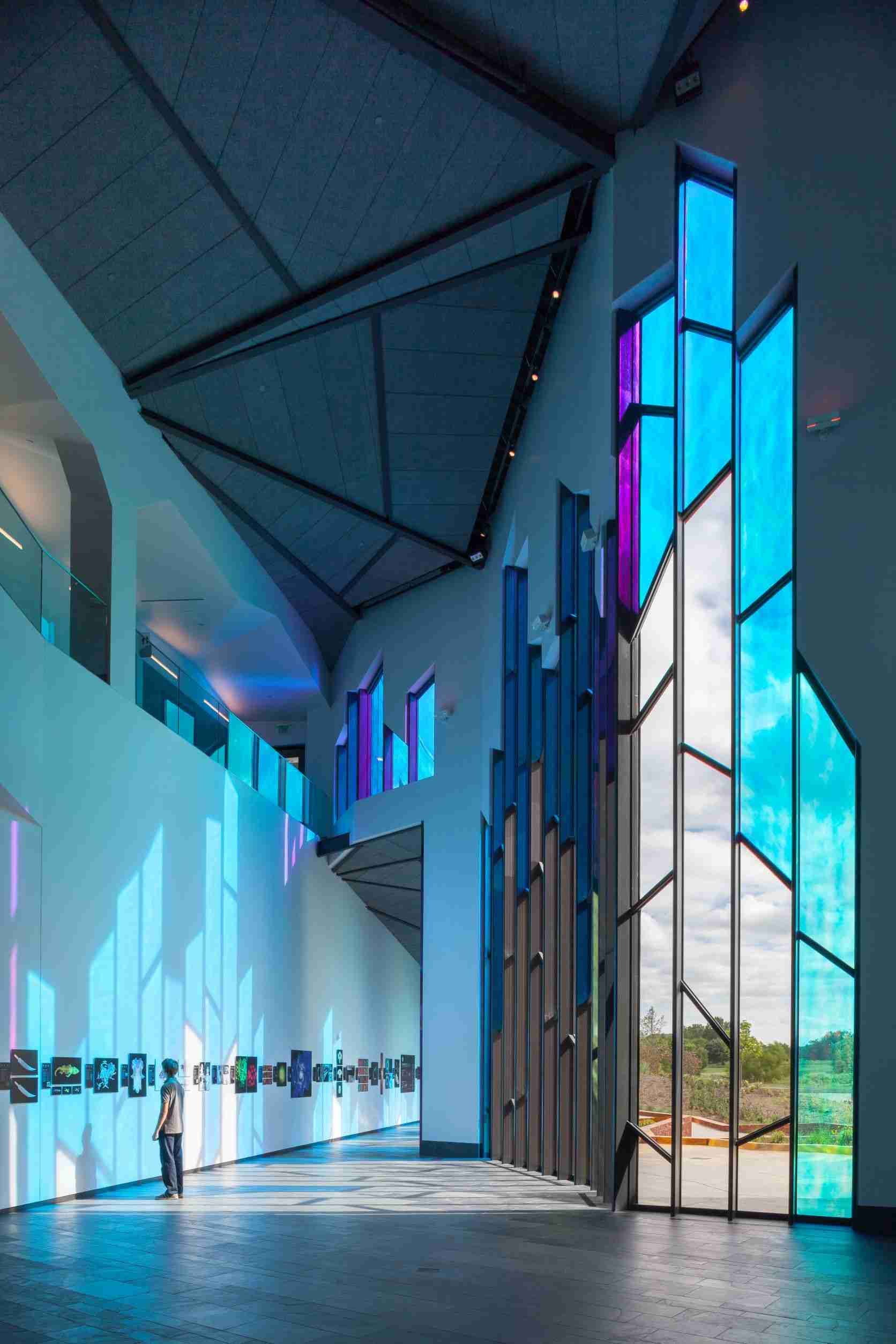 Architect
Verner Johnson, Inc
Contractor
Glazing: Jim Plunkett Inc.; General: McCown Gordon
Sales Rep
Bob Syroka - Syroka and Associates Inc.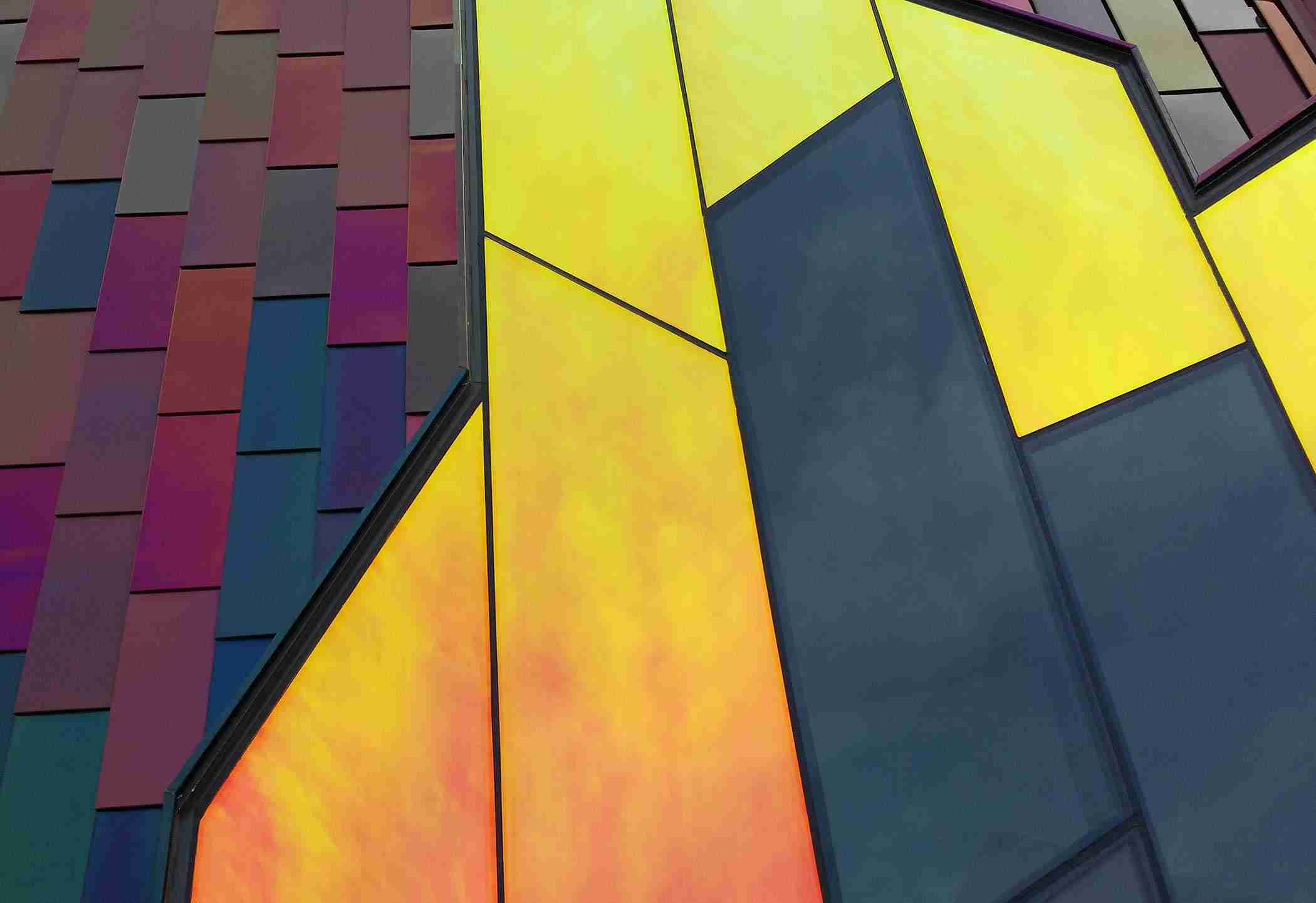 Have a vision? — Not sure how to achieve it?
Let us help you bring that vision to life.