Service/Recreational
Climate Pledge Arena Lounge
Project Details
Industry
Service / Recreational
Type of Glass
Tinted Mirror
The Story
Populous, a global design firm, designed the new Climate Pledge Arena in Seattle, which opened Fall 2021. It is set to be the world's first-ever certified net zero carbon arena and is a significant investment in Pacific Northwest sports and entertainment. This 740,000-square-foot arena had three goals: to create the most sustainable arena in the world, to responsibly revitalize a historic landmark and to cultivate the ultimate fan experience.
The new design focused on revitalizing the landmark arena and honoring the original design intent while activating a pedestrian-focused plan. The former arena was a flat-floor, column-free pavilion with a glass façade allowing visitors to see inside. Populous' design preserves these character-defining features and draws from the firm's vast experience of creating meaningful spaces for people to gather. In addition, a historic glass curtain wall was preserved in the new arena's north end, presenting visitors with a view to the plaza.
The overall arena incorporates innovative and high-design areas throughout. From select suites, guests can observe players walking from the locker room to the event floor, creating a personal and theatrical connection with the game and the rituals of preparing to go out onto the court or ice. The beautifully designed private clubs and lounges incorporate glass, woods, fabrics, and metals that work to deliver on the arena's innovative and energetic experience. The subtle inclusion of antique mirrors provides a depth and timeless enhancement to premium areas while highlighting the attention to detail that is seen throughout the arena. The variety of lighting that evokes a different experience and level of ambiance plays into the overall spirit. The inclusion of biophilic designs speaks to the sustainability efforts of this project.
Goldray provided glass from our Reflective Collection.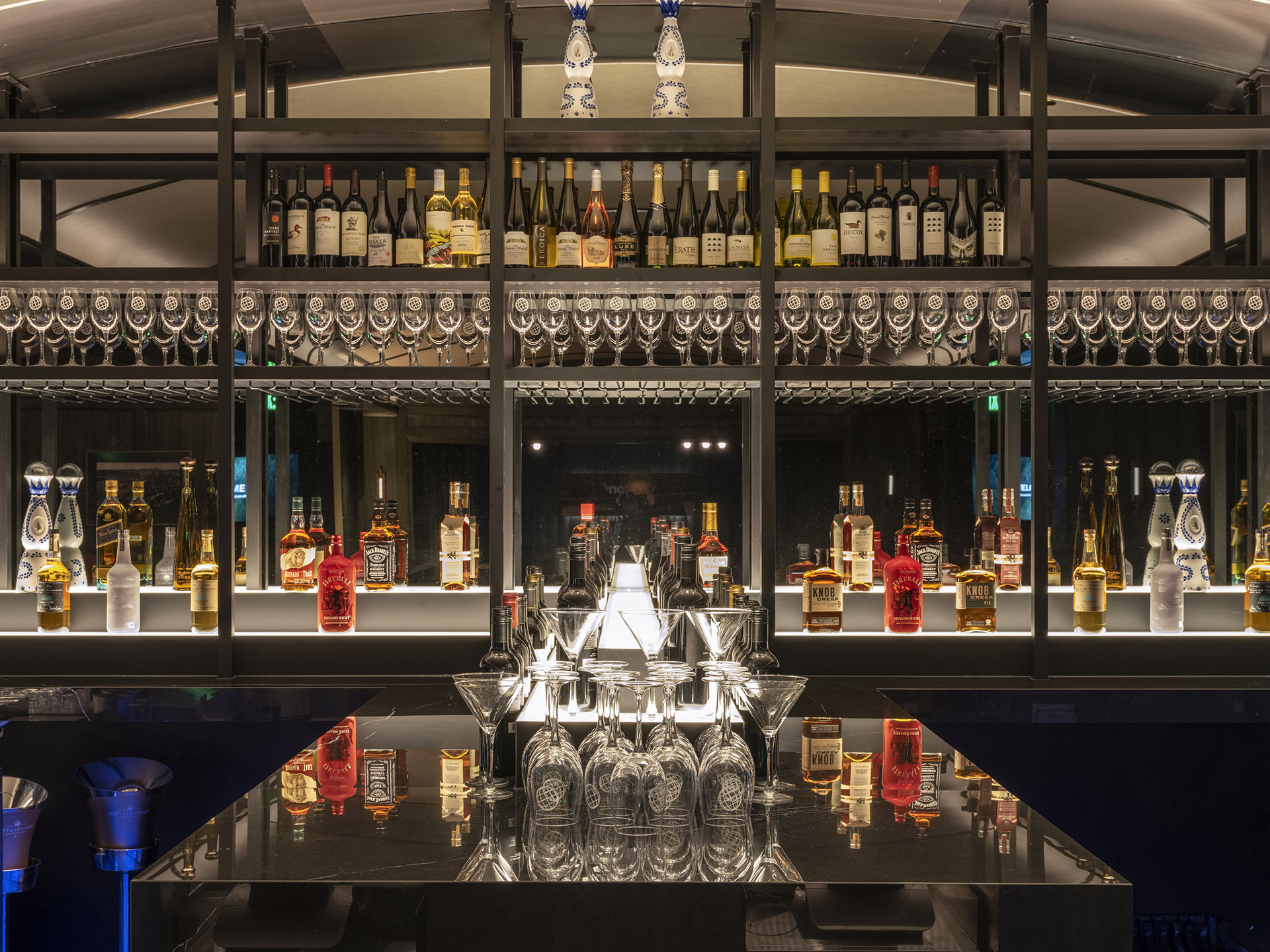 Love what you see?
Explore possibilities with
Have a vision? — Not sure how to achieve it?
Let us help you bring that vision to life.