Home life influence interior designs
There is a constant battle between being a throwaway society and being green, sustainable, and responsible. While sometimes it seems that the 'tear it up' and start fresh is the most desirable approach, money is still a main factor in the decision-making equation. Often a refurbished, retooled approach is more realistic.
In the first survey of its kind, CBRE polled more than 20,000 people worldwide earlier this year—from baby boomers to Gen Zers—to determine how they will live, work and shop in the future, and how this will impact the real estate they use. CBRE identified four overarching themes: 1. Quality of life 2. Location 3. Health and Safety 4. Hybrid Working. These conclusions have opportunities for real estate occupiers, manufacturers, designers and building owners.
The pandemic created many shifts in society. As we sift through what we want to keep or modify to fit our revised list of priorities, multifamily housing becomes central to that conversation.
Multifamily homes cover a broad range of housing types, including apartment buildings, condominiums, duplexes, and lofts, to name just a few. For many Americans who live in urban environments, multifamily homes are a flexible and often more affordable alternative. In recent years, the multifamily market has expanded exponentially and in 2021, the value of multifamily lending reached over 487 billion U.S. dollars. With 42 percent of the total U.S. market in 2021, the multifamily real estate investment market was even bigger than the office market. https://www.statista.com/statistics/1072419/number-of-multifamily-homes-north-america-timeline/
While this real estate segment continues to be strong, there has been a refocus on home selection criteria. People are increasingly seeking properties that provide better health and safety, more outdoor space, and dedicated areas for working at home. The CBRE report also found that improving quality of life, higher quality properties, larger home sizes and better surroundings were cited as the main reasons for people to move.
The adage, a change is as good as a rest, seems to fit this discussion. Working with interior designers to update a building's esthetics to address the growing trend for private areas and creating a sense of belonging that resonates with the building community is not an unattainable feat.
Glass is a natural product choice when thinking about sustainability. More than that, it can also meet the health and safety needs of residents. Its easy-to-clean surface can be digitally printed on to create stone, wood or popular biophilic designs that will look attractive for decades.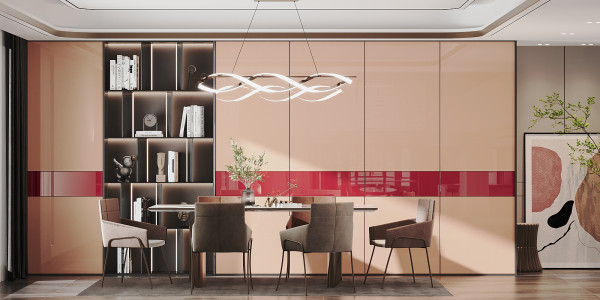 Whatever the look and feel of your condo, apartment or townhouse complex, the lobby area will be the scene-setting location of the property. By setting the stage up front, the message is given around social economic status and the expectations for behaviour in this environment. Delivering this emotion for a multifamily lobby, elevators, amenities and exercise rooms doesn't have to be difficult. A high-impact presence, ease of design, efficient installation and user-friendly maintenance is made possible with MOSAIC. The MOSAIC system is a prefabricated and modular approach to installation by using the highly acclaimed MOSAIC system to hang the specified glass. It is as easy as: Measure. Order. Hang.
Dodge Data & Analytics summarized in its report titled, "Prefabrication and Modular Construction 2020," examined modular construction's impact on seven aspects of project delivery by asking respondents (designer firms and contractors) to rate the level of impact. The following represents the percentage of respondents who reported medium, high, or very high contributions for each factor:
Improved productivity (93%);
Improved quality (90%);
Increased schedule certainty (90%);
Improved cost predictability (88%);
Reduced waste generated by construction (86%);
Increased client satisfaction (86%); and
Improved safety performance (83%).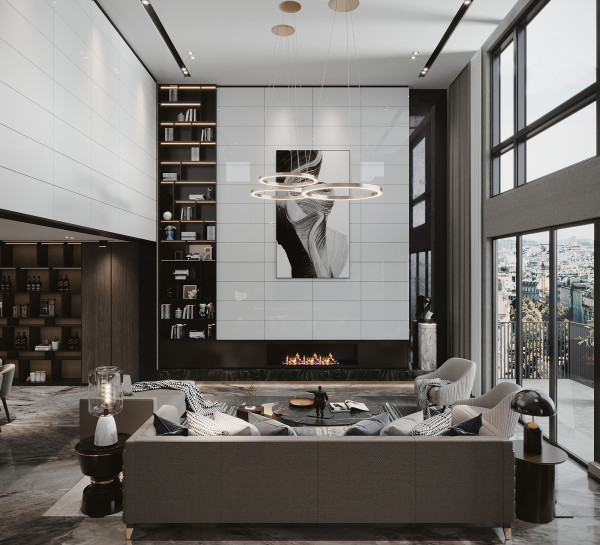 MOSAIC has been successfully used in the transportation industry. Many of the desirable elements that make it attractive to high-traffic areas are the same for multifamily projects:
There is a level playing field for the designer and the installer so there is no altering the design intent and vision of the project upon execution;
Because MOSAIC is a system the panels can be created in sizes that work with functionality;
Panels are removable for ease of access to electrical panels and hidden storage areas;
Accidents happen as does vandalism. Replacing a panel is much more cost-effective rather than an entire wall;
Maintenance is easy to manage and not a burden to the property management team.
MOSAIC allows for more control over how panels are manufactured and installed. Re-usable panels result in less waste. Glass installed traditionally when damaged must be smashed and chiseled off the wall. The repairs to the walls and a repeat of the lengthy installation and gluing process are not something that condominium owners welcome.
From any angle, the MOSAIC system offers options to meet the aesthetic needs of a changing world.
Learn more about our MOSAIC Wall System.
Two-Way Mirror: Unleash the potential of your space