Specialty
Dichroic
Interior/Exterior
Glossy
Durable
Overview
Dichroic Glass swing the doors to creativity wide-open. This dynamic glass brings the dance of brilliant color shifts into a space, incorporating natural light into the design while taking advantage of both transmitted and reflected light changes. Depending on where the sun is sitting, its translucency allows for light to pass through and cast shadows all around a room and onto the ground as well.
Design options can include using this as a single pane of glass, or to laminate products like metal mesh or fabrics to create a striking and unique feature piece that will elevate any space with dramatic effects. Printing or backpainting are also customizable options.
Often incorporated into public art, Dichroic's color-shifting properties bring movement to a piece. Dichroic Glass can stop people in their tracks, leaving them tantalized and mesmerized by the playful use of light.
Strong enough for outside projects, yet with a playful elegance for inside spaces as well. Dichroic Glass brings a mood and a funkiness to any space.
View Related Projects
Glass in Action
With every material comes a range of beautiful innovative applications. Dichroic glass can be used in public art, elevators, skylights, canopies, partitions, doors, marker boards, and vision glass. Dichroic Glass is also compatible with our wall cladding systems.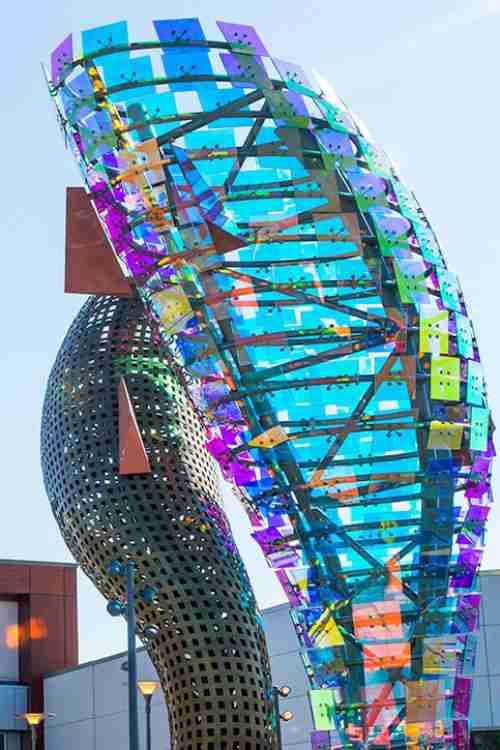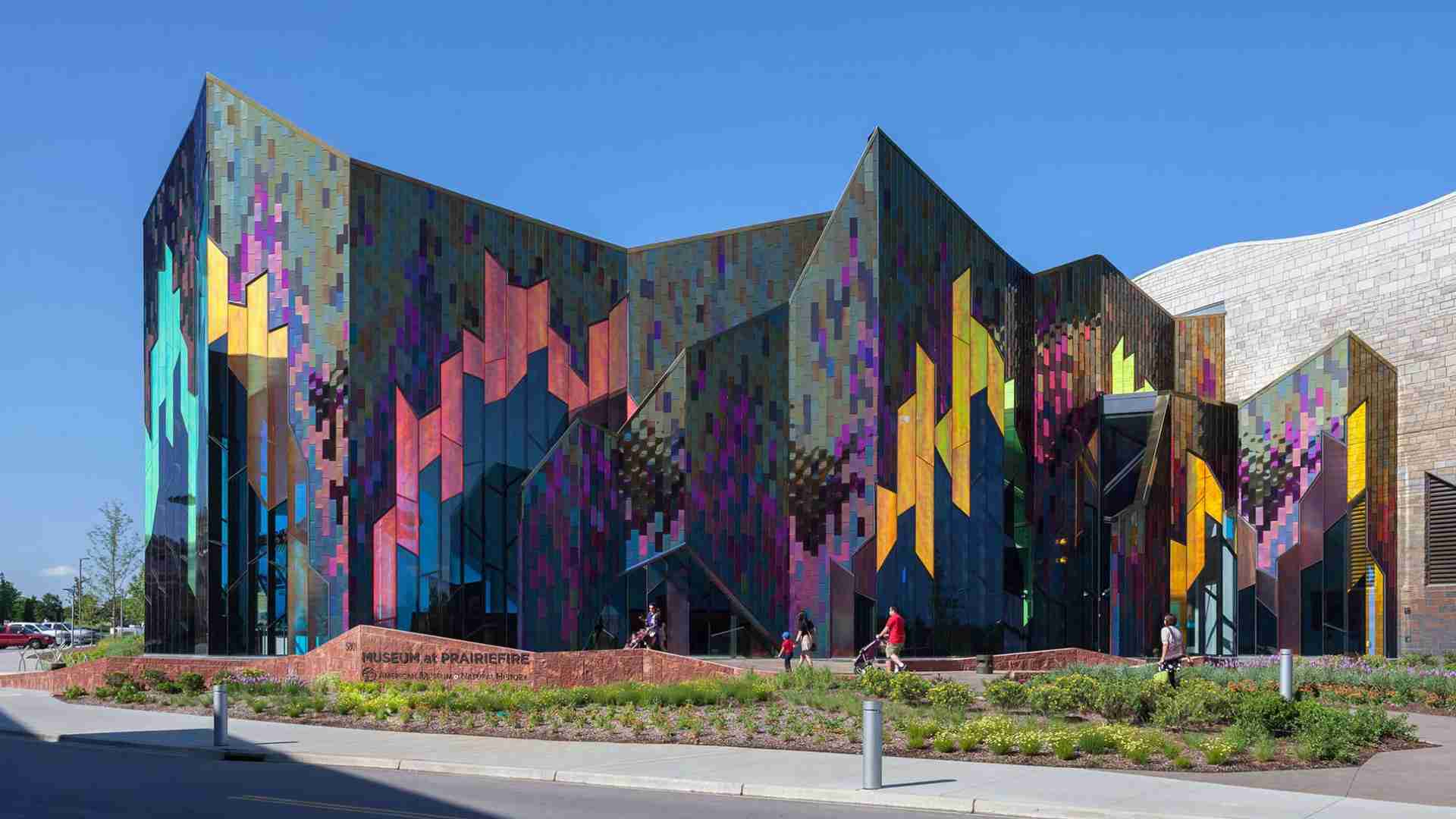 Product Specifications
Browse through our technical information. If you have any other questions or wish to receive additional documentation, we encourage you to contact us.
More Brilliant Possibilities
Have a vision? — Not sure how to achieve it?
Let us help you bring that vision to life.