Corporate
1775 Tysons Boulevard
Project Details
Application
Vision Glass,Glass Railings
Type of Glass
Solid Color Transparent,Partial Privacy
The Story
As these glass panels are not set into a full framing system, rather just held by runners at the top and base, the edgework was visible and required special attention when manufacturing. Goldray fabricated each piece, polished the edges, and then laminated the panes together, all while ensuring the edges lined up perfectly.
While these two types of glass installations vary greatly in appearance and composition, the ultimate goal remains the same, to add expression and elegance to the space. Statement pieces, like Spencer Finch's multi-colored pattern glass, can be incorporated into small or large areas, offering a pop of color and texture. While the subtle etched glass is not eye-catching, it provides a finished suitable for innumerable applications.
Our Team
Architect
Kohn Pedersen Fox Associates
Sales Rep
Brad Kingsbury - BK Glass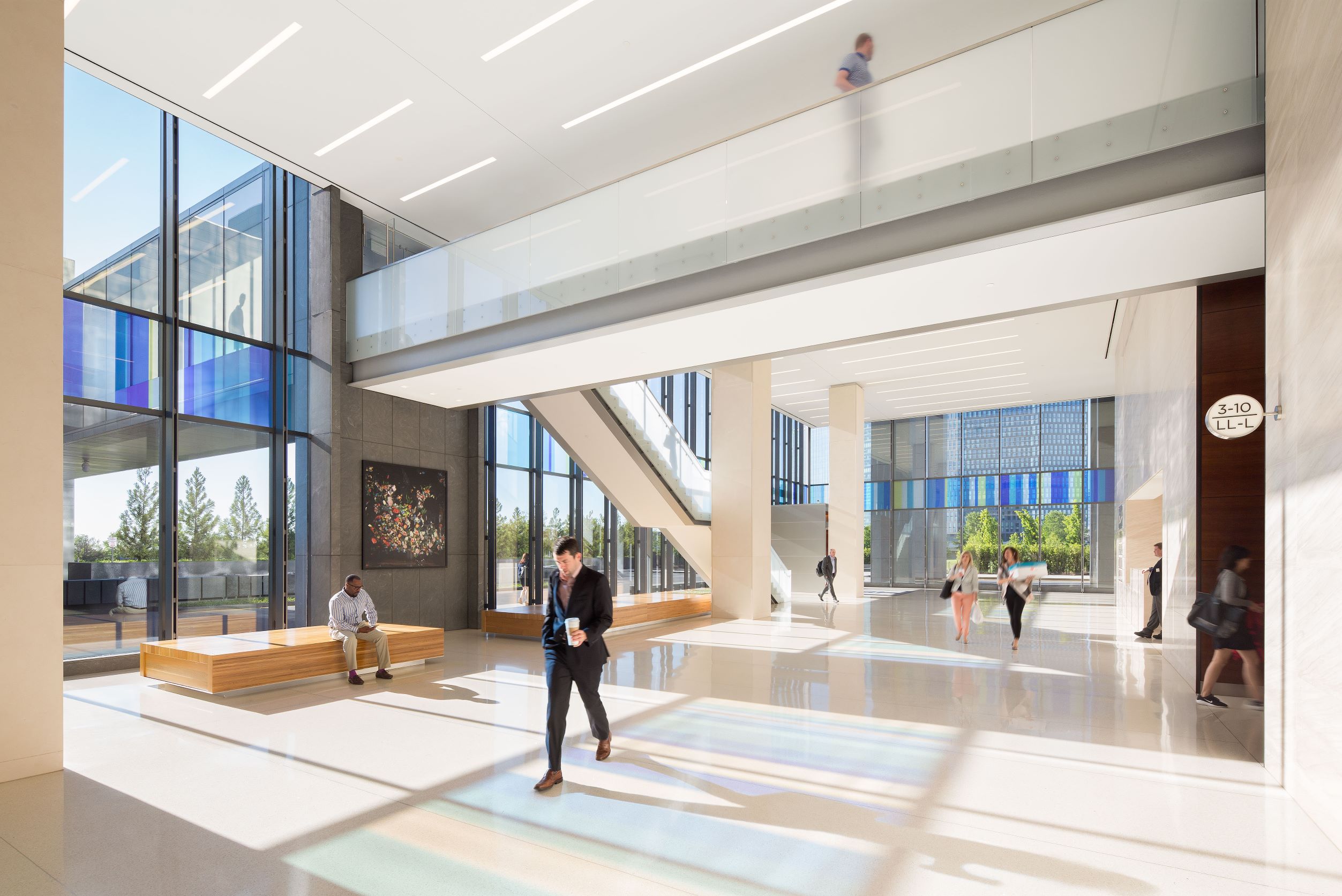 Love what you see?
Explore possibilities with
Have a vision? — Not sure how to achieve it?
Let us help you bring that vision to life.